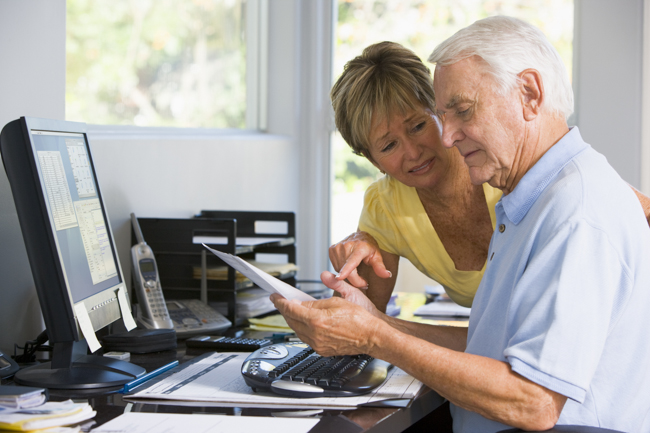 Medicare Part B pays for doctor bills. You need to know when to sign up to avoid a big gap in coverage.
When you turn 65, you automatically get enrolled in Medicare Part A, which pays for hospital bills. For Part B, which covers doctor bills, you have lots of choices.
If you aren't working, sign up immediately. You have a 7 month window-three months before your 65th birthday, the month of your birthday, and the next three months.
If you delay beyond the 7th month, there will be a 10% penalty for each year you wait. About 740,000 Medicare beneficiaries are paying a lifetime financial penalty because they waited too long.
The Medicare Rights Center discusses this costly mistake:
"Consider the case of Mrs. G, who turned 65 in 2007 but mistakenly delayed signing up for Part B until 2013…. Over the remainder of her lifetime, Mrs. G will pay a Part B premium that is 60 percent higher than it otherwise would be (6 years delayed x 10 percent). This amounts to a monthly premium of $167.64 in 2014, instead of the standard $104.90."
If you miss the sign-up seven months, you can't enroll until the next General Enrollment Period (GEP), which runs from January through March of the next year. And then your coverage won't begin until July. You are responsible for any bill you amass during the time until the Part B coverage begins.
What if you are 65 years old and get insurance at work? Now, it becomes tricky. Depends on the size of your company, and whether you have health insurance through the job. And what your company decides to do about coverage for its active workers who have celebrated birthday 65.
The health insurance from your job usually works in combination with Medicare. If your company has 20 or workers, the company's insurance pay first and Medicare Part B is the backup for the bills. If there are fewer than 20 employees, Medicare pays first and the company is the backup. Either way, you should sign up for Part B when your turn 65 and are still employed.
Maybe you are retired and you have retiree coverage. Make sure it is integrated with Medicare, and that you are sure how it works.
Otherwise, financial disaster may strike. Another example comes from the Medicare Rights Center's  special report by Stacy Sanders, the organization's federal policy director.
"When Mr. R became eligible for Medicare, his retiree plan stopped paying primary for outpatient services, essentially operating as though Mr. R had no insurance at all. During this time, Mr. R incurred at least $10,000 in medical expenses from two different health incidents. Only after these medical bills for unpaid expenses and denials from his retiree insurance started arriving did Mr. R realize that something was wrong."
He got confusing information from his former employer and made the mistake of missing the seven-month enrollment period. Then he had to wait for the next year, and all the bills were his responsibility.
The Medicare Rights Center handles thousands of calls for help, and 22% of them come from people confused about how and when they enroll in Part B.
"Without appropriate pathways for relief, people who mistakenly delay Medicare enrollment must live with the consequences, potentially including higher out of pocket health care costs, lifetime premium penalties, gaps in health coverage and disruptions in care continuity," Sanders wrote in the report,  "Medicare Part B Enrollment: Pitfalls, Problems and Penalties."
When you turn 65, Remember to enroll in Part B if :
Your employer's health plan becomes a secondary payer to Medicare, usually when there are 20 or fewer workers. Same if you are covered under your spouse's health plan and it becomes a secondary payer.
You are retired, even if you have retiree health insurance. You have eight months to enroll in Part B. After that date, you will pay the 10% penalty for each year you delay.
You are covered by COBRA, which is extended health insurance which you can buy when you get laid off by an employer, or have an ex-spouse's coverage after your divorce.
Helpful sources:
Federal  government Medicare information
Medicare Rights Center national helpline is 800-333-4114  You can submit a question through "Medicare Interactive" on the home page
Click on "Getting Help"