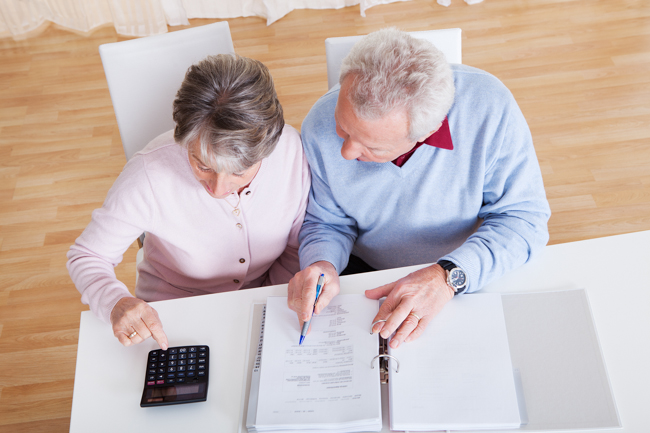 Some patients are astonished and upset when they get big hospital bills they thought were covered by Medicare. This happens because they are classified as patients under observation, rather than full admission. They might  have spent several days and nights in the hospital, received treatments and medications, but are still considered to be under observation.
The number of people under observation in the Medicare program  has been increasing dramatically, rising to 1.6 million in 2011, a 69% jump in just five years.  Hospitals are increasing the use of the "observation" status  because they are coming under closer attention from auditors, as federal rules tighten to reduce unnecessary admissions. Hospital admissions can be challenged and payments reduced. The hospitals are fighting back by being tougher in how they classify patients, and this can result in a big, unexpected bill.
There are two scenarios in which patients are hurt financially.
Observation status and you pay big under Part B
Let's say Joan goes to the hospital with severe chest pains, headaches, and dizziness. At the ER, she is tested and evaluated. The doctors use an MRI, and do an extensive set of blood tests. It's not clear what is wrong with her, and she stays two nights in the hospital until they figure out the problem and discharge Joan.  If she had been  officially admitted, all her costs would have been  covered by the $1,184 deductible for the first day of a hospital stay under Medicare.
Because she is on observation status, her treatments come under Part B, which carries a 20% co-payment. She has to pay 20% of the costs of the MRI, and the blood tests, and anything else the doctors have done.  Her medications also have a 20% co-payment, and she could have a bill of several thousand dollars.
Observation status and you pay big for rehab care
Here is scenario two.  George  has a severe knee injury , an  increasingly common medical condition in our aging society.  His  knee is surgically repaired, but he will need to go to a skilled nursing facility for full recovery after the operation has been completed at the hospital.  Medicare rules say that you must spend three days in the hospital to qualify for skilled nursing facility (SNF) coverage.  The coverage extends up to 100 days and the first 20 days are free. But the three days in the hospital have to be as an official admission.
Doctors decide that the nature of George's injury calls for him to be considered a patient under observation. He did spend three days and nights in a hospital bed, get treatments, meals and tests, but all that time was  be classified as being under observation  status. He is discharged to the rehab facility. But nobody tells him his classification, and after a couple of weeks in rehab, he is discharged along with a bill for many thousands of dollars.
What can you do about this?
Have an advocate who goes with you to the hospital and is available to talk with the doctors.  Ask about your status. "Dr., am I on observation status or admitted? Please review my case. "  Ask often. Even when you are being discharged, the hospital billing department can still change your status.
How You Can Appeal
The Center for Medicare Advocacy has produced this packet to help you understand the observation problem and file an appeal.  The Center's phone is  (860) 456-7790.
AARP, the major advocacy organization for people 50 and over,  is trying to persuade the government to change its policy. "Beneficiaries should not suddenly and unexpectedly become liable for expenses  resulting from inappropriate hospital billing or over-aggressive Medicare contractor activity," AARP said in a letter to Marilyn Tavenner, the head of the Center for Medicare and Medicaid Services."
"Long after the services were provided and the claim paid, contractors frequently  deny a hospital admission based on medical necessity standards that differ from those  which guide the treating physician or they second guess the clinical decision made by  the treating physician, "AARP said.

"Moreover, AARP strongly urges that the final rule count time spent as a hospital inpatient toward the 3-day prior stay requirement for SNF coverage, even if the inpatient  stay is subsequently denied and the services are re-billed under Part B. We also urge CMS to specify that any period of observation care is counted toward meeting the 3-day inpatient hospital stay requirement for Medicare coverage of SNF services.  Finally, beneficiaries must be informed and made aware of how any changes will affect  them. CMS should proactively inform the public of policy changes through educational  campaigns, updates to the Medicare & You handbook, and information on  medicare.gov. Likewise, beneficiaries should be quickly notified if there is a specific change in the billing status of any recently received service. "

How You Can Try to Avoid Big Bills

Here is a full list of tips from AARP
"Here's what you can do to help avoid big bills… if you, or someone you're looking out for, is placed under observation in the hospital:
Ask about your status each day you are in the hospital, as it can be changed (from inpatient to observation, or vice versa) at any time.
• Ask the hospital doctor to reconsider your case or refer it to the hospital committee that decides status.
• Ask your own doctor whether observation status is justified. If not, ask him or her to call the hospital to explain the medical reasons why you should be admitted as an inpatient.
• If, after discharge, you need rehab or other kinds of continuing care but learn that Medicare won't cover your stay in a skilled nursing facility, ask your doctor whether you qualify for similar care at home through Medicare's home health care benefit, or for Medicare-covered care in a rehabilitation hospital.
• If you go to a skilled nursing facility and have to pay for it yourself, you can try formally appealing Medicare's decision. When you receive your quarterly Medicare Summary Notice, make a copy and highlight the facility's charge. Send this to the address provided on the notice with a letter saying you want to appeal Medicare's decision of non-coverage on the basis that you should have been classified as an inpatient during your hospital stay and not placed under observation. If this is denied, you can go to a higher level of appeal, following instructions on the denial letter."