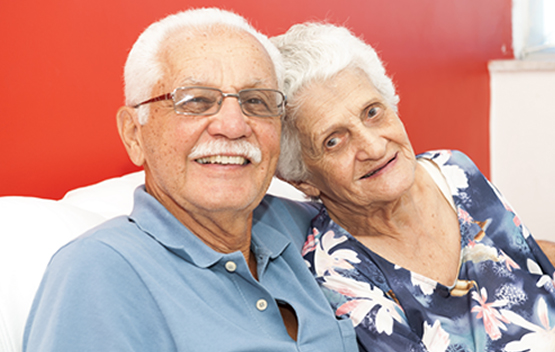 Caregiving always is a demanding task. When adult children take the task, they are called members of the sandwich generation, because they often care for their own children, as well as aging parents. But the responsibility may be the most difficult for the spouse who becomes a caregiver. These spouses often are themselves burdened with health issues. A new  report by AARP and the United Hospital Fund paints a gloomy picture of the 20% of caregivers who are spouses:
"Spousal caregivers are particularly vulnerable because they are older, have lower educational levels and less income, and are less likely to be employed than non-spousal caregivers. Spousal caregivers are more likely than non-spousal caregivers to provide assistance with medical/nursing tasks such as medication management and wound care. Yet they are less likely to receive support from family and friends and are far less likely to have home visits from health care professionals and aides. Efforts to reduce isolation and stress, as well as targeted training and support, are needed to protect the health and well-being of both partners."
The Report, "Family Caregivers Providing Complex Chronic Care to Their Spouses,"  was written  by  Susan Reinhard of the AARP Public Policy Institute and Carol Levine and Sarah Samis of the United Hospital Fund
It is a lonely responsibility, the report shows:
"In general, all family caregivers reported that care recipients received very few home visits from health care professionals. Spouses fared worse than non-spouses: 84 percent of spousal care recipients received no home visits, compared to 65 percent of non-spousal care recipients.

Nor did these spousal caregivers receive much help from family or friends or home care aides: more than one-half  (58 percent) of the spouses reported no additional help from others, compared to one in five (20 percent) of non-spouses who lacked any additional help at home. Sixty percent of nonspouses reported that they had help from another family member, whereas only 28 percent of spouses reported this kind of assistance.

Similarly, non-spouses were also more likely to have a home care aide (22 per -cent) than were spouses (7 percent)."
The median age of spousal caregivers (half are younger and half are older) is  64.    For non-spousal caregivers, it is a full decade younger, age 54. Most of them , 56%, had  income of less than $50,000 a year.