Featured Story
---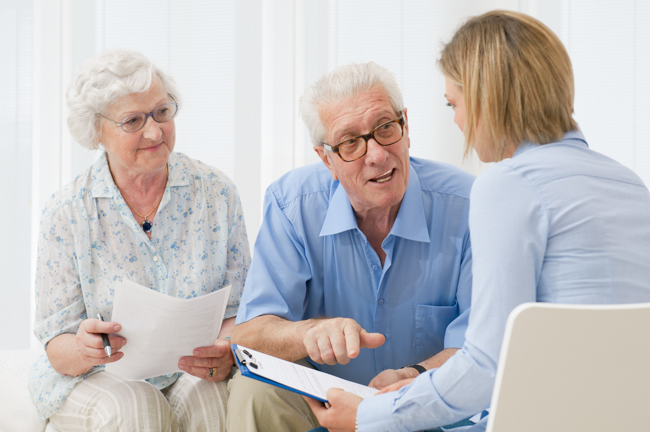 Is a Reverse Mortgage Right for Me?
---
You want to stay in your house as you grow older, but you need a ready source of cash to pay your bills, now and in the future. The answer may be a reverse mortgage. With a regular mortgage, you make payments to the lender, whether it is a bank or a credit union or…
READ MORE » »
Recent Stories

Some patients are astonished and upset when they get big hospital bills they thought were covered by Medicare. This happens because they are classified as patients under observation, rather than full admission. They might  have spent several days and nights in the hospital, received treatments and medications, but are still considered to be under observation….
READ MORE » »
---

You have been fortunate enough to pile up savings in your Individual Retirement Account for all those years at work, and it's grown to a tidy sum.  At age 70 1/2 , you need to start making withdrawals. Some good advice to avoid tax traps. Remember that you have to make a withdrawal or face…
READ MORE » »
---

Don't leave $4,000 a year on the table when you pay for your medications. That's the value of "Extra Help," a government program for low-income seniors under Part D, Medicare's prescription drug program. More than two million people are eligible, but haven't signed up. They are paying a lot more than they need to for…
READ MORE » »
---

Social Security is a lot more challenging for married couples than a simple statement to your spouse, "I'm 62 this year and I can get Social Security. Seems like a good idea. I'm tired of working."
Instead, you need careful planning. The longer you wait, and the better you calculate, and take full advantage of the complex rules, the better you can do for yourself and your spouse. The happy result can be hundreds of thousands of dollars more in your lifetime, especially if you are healthy enough to live into your 90s. Take a 65 year-old married couple. There is a 40% chance that one of them will celebrate a 90th birthday.
READ MORE » »
---

Helping with college costs is a generous things for grandparents to do. Make sure you do it in the most cost-effective way You can write a check directly to the college, and this does not count toward the tax-free gifts you can give each year. The limit is $14,000 to any individual, and another $14,000…
READ MORE » »
---