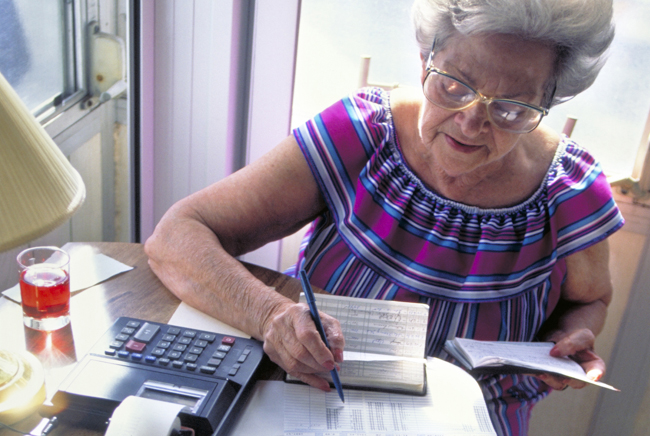 Need a tooth implant to replace a cracked or rotten tooth? Need hearing aids because you listened to too much rock'n roll when you were a kid? Need glasses because you are having trouble driving at night?
Often, Medicare won't help you at all unless these problems are triggered by some underlying disease.
Here is a big gap in your Medicare coverage-the times when you have to pay for your own hearing aids and eyeglasses, and filling those cavities in your teeth.
Medicare is an acute care system, focusing on treating people and curing their diseases, not taking care of all the routine things that come with age. For example, if you have cataract surgery, which is a medical procedure, Medicare will pay for the operation and then a pair of the new glasses you need after the surgery. But if you just have a routine eye exam, and find out you need new glasses, you are on your own.
Same with hearing aids. If you don't have a disease requiring some treatment, Medicare won't pay for your hearing aids.
If you need teeth extracted and new ones implanted, you pay the bill. If you have cancer of the jaw, and you need teeth extracted and replaced as part of your treatment, Medicare will cover the bill.
People 65 and over, the 40 million Americans enrolled in Medicare, need assistance to pay the bills and there are many sources of financial help in dealing with these health problems when Medicare won't pick up the bills.
The National Council on Aging, and Lesko.com have assembled helpful resource lists, with some of their entries included here:
    DENTAL
"Some states offer stand-alone dental plans through the health insurance Marketplaces. People with Medicare are not eligible for subsidies to pay for these plans. Find your state Marketplace at HealthCare.gov or call the Marketplace call center (available 24/7) at 1-800-318-2596.   (NCOA)
Community Health Centers provide health services, including dental care, to those with limited incomes, usually on a sliding scale payment. (NCOA)
Local dental schools sometimes provide the community with lower cost services as a way of training new dentists and dental hygienists. Search for a nearby school at the American Dental Association or the American Dental Hygienists Association. (NCOA)
The Dental Lifeline Network runs a program offering free, comprehensive dental treatment to vulnerable people, including the elderly and those living with disabilities. NCOA
Many dentists will provide free dental care, according to an American Dental Association survey that states, 75% of its members provide charitable care. You can find free dental services offered in your state at http://www.ada.org/givekidsasmile.aspx. Just click on your state.  American Dental Association, 211 East Chicago Ave., Chicago, IL 60611-2678; 312-440-2500. (Lesko)
The National Institute of Dental and Craniofacial Research (NIDCR), one of the federal government's National Institutes of Health,  sometimes seeks volunteers with specific dental, oral, and craniofacial conditions to participate in research studies, also known as clinical trials. Researchers may provide study participants with limited free or low-cost dental treatment for the particular condition they are studying. To find out if there are any NIDCR clinical trials that you might fit into, visit the NIDCR web site at http://www.nidcr.nih.gov and click on "Clinical Trials."
For a complete list of all federally funded clinical trials, visit http://clinicaltrials.gov.
Free dental care, health care and medicines are available at Mission of Mercy's 17 clinics in Arizona, Maryland, Pennsylvania and Texas.
   VISION
The National Eye Institute, a unit of the National Institutes of Health, has a comprehensive list of helpful programs.
EyeCare America®, a service of the Foundation of the American Academy of Ophthalmology, provides free eye exams and up to one year of care for low-income individuals who qualify. (NCOA)
Mission Cataract USA offers free cataract surgery to those without insurance (including Medicare/Medicaid). (NCOA)
Vision USA, a program of the American Optometric Association, provides free eye exams for low-income Americans without insurance. (NCOA)
HEARING
Sertoma is a civic service organization that connects people with hearing assistance. (NCOA)
The Foundation for Sight and Sound, through its Help America Hear Program, provides hearing aids for men, women, and children with limited financial resources. (NCOA)
The Hearing Loss Assn of America offers a comprehensive list of financial aid programs.